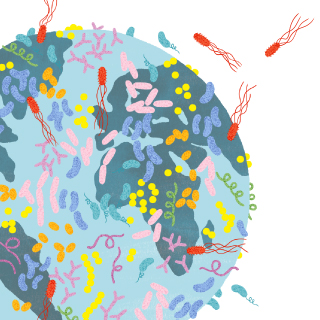 Abstract
Microworld is an interactive app allowing young users to visualise scientific concepts through augmented reality. Developed as a complement to the printed book (published by Planete Sante), the app illustrates and demonstrates bacterial phenomena in a fun, engaging way.
Credits
Project directors: Aurélia Weber, Karl Peron (Bioutils – Université de Genève)
Publishing house: Planète santé
App: Tammara Leites, Baptiste Milesi, Sébastien Beureux
Illustrations: Popy Matigot
Graphic design: Jennifer Freuler
3D animations: Raphaël Munoz
Sound design: Kevin Queille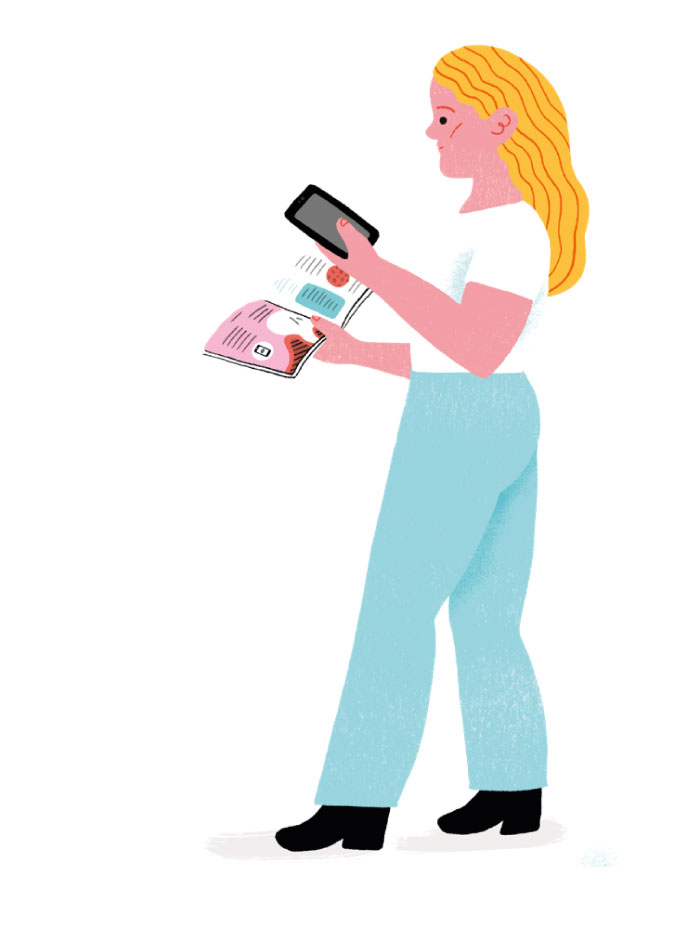 Augmented reality
The reading of the printed work is punctuated by 3D animations in augmented reality. The users' smartphone then turns into a microscope, giving them access to the different types of existing bacteria as well as their behavior in different environments.
Augmented reality has been optimized to work on both old and new smartphones.
In addition to augmented reality animations, the app also offers additional information through technical sheets on bacteria.
UI&UX Design
For Microworld, Transmii took care of the design, interface design (UI&UX) and application development. Throughout the process, our team supported the microbiology experts from the University of Sciences in Geneva to meet their scientific and technical requirements.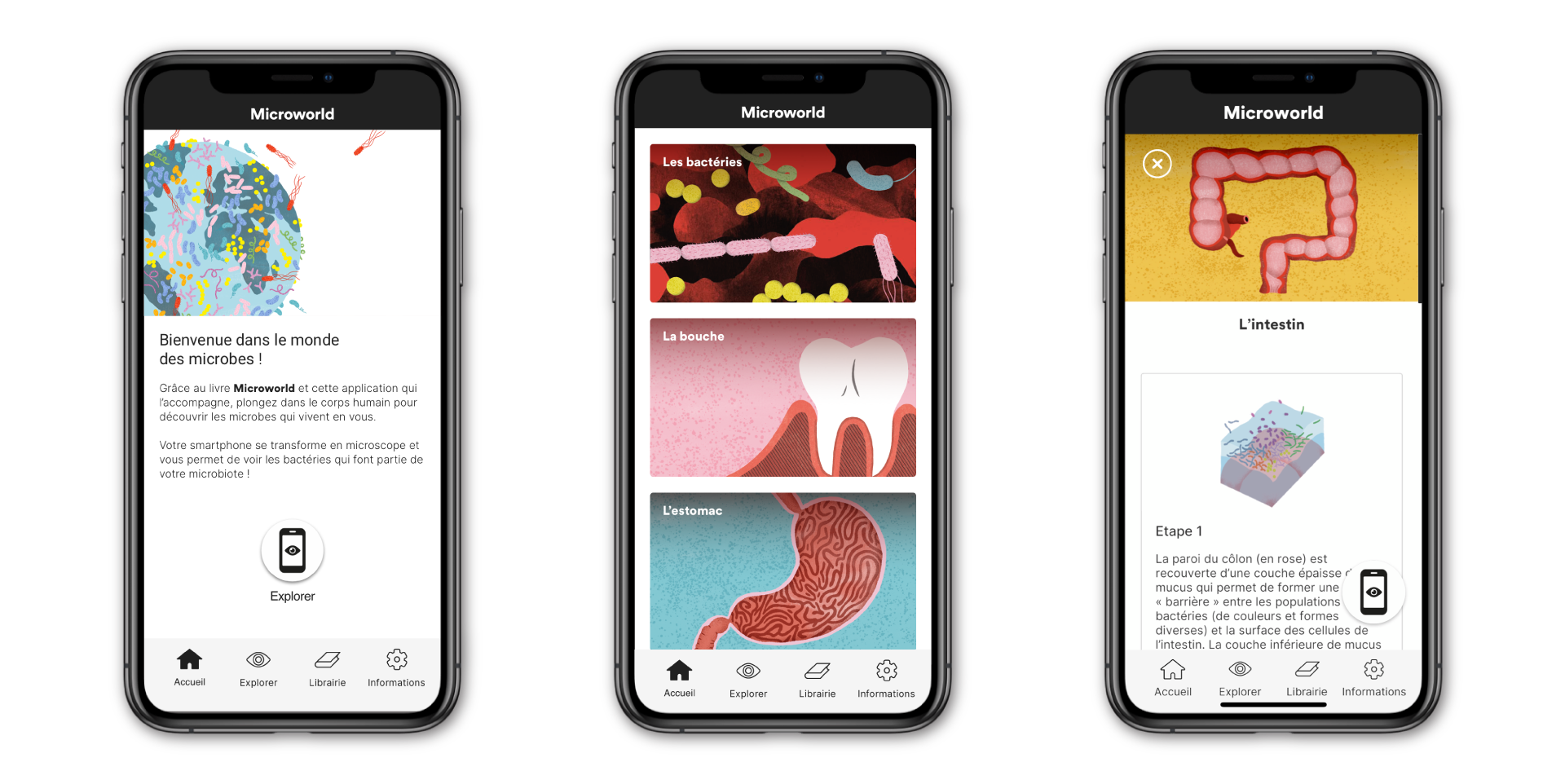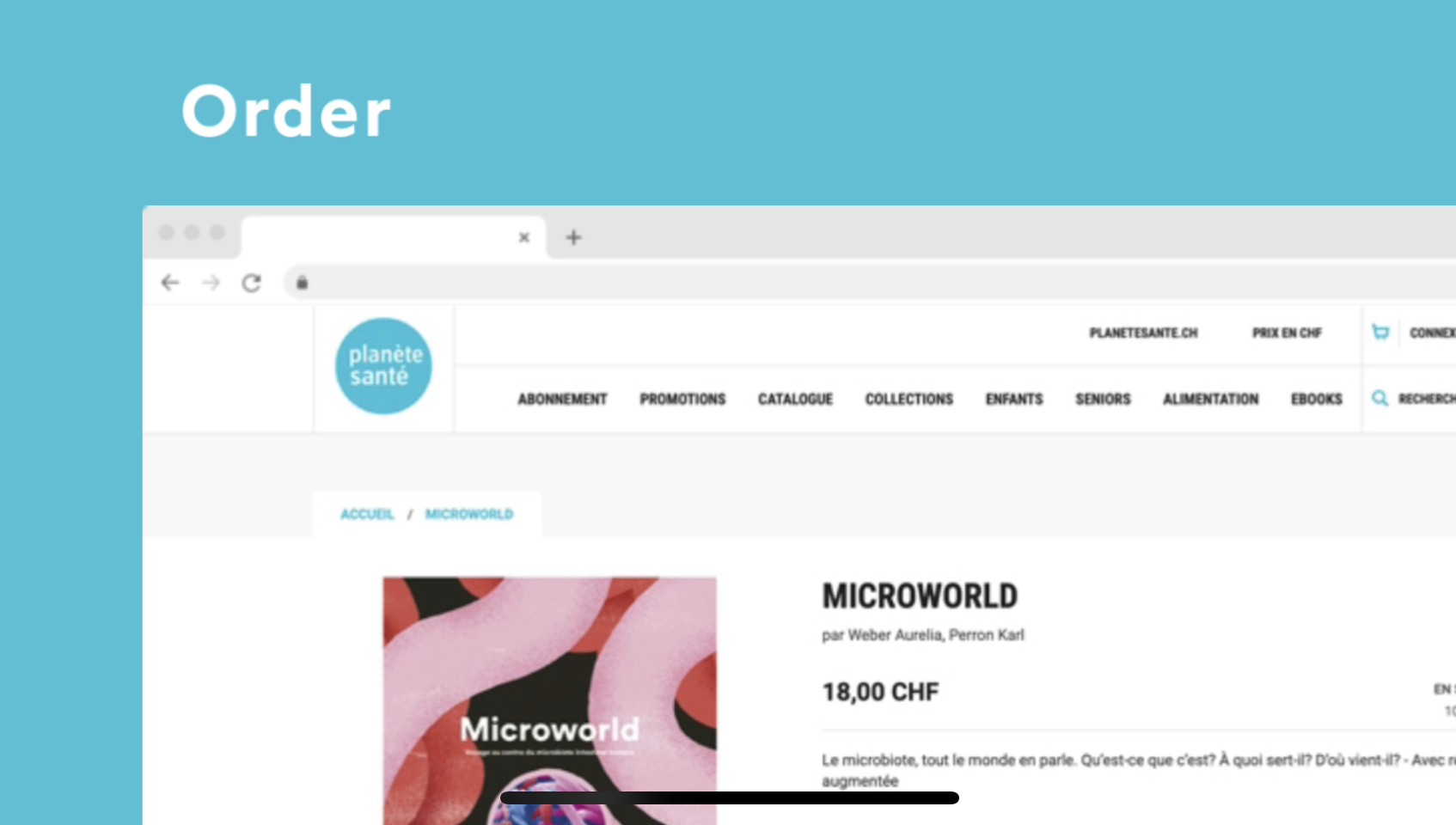 No data
In terms of security, the application does not collect any data from users and its use, thus making it secure but also less energy-consuming.