About
Reload Foundation commissioned Transmii to create its graphic identity, its website and its first awareness campaign on organ donation in Switzerland.To learn more about the Reload Foundation, we invite you to watch the following video:
Video campaign
Embodied by Palpito, the "Un msg du cœur" campaign aims to raise awareness in a playful and funny way among the Swiss about the issue of organ donation. To do this, we made three videos in 3D animations. These films were shown on the screens of public transport in Geneva, TaxisPhone in Geneva, the Instagram account of the Reload foundation, and also on the Infinity terminal, designed by Claudio Colucci.
Print campaign
A poster campaign also circulated on Geneva and Lausanne public transport vehicles for a period of three months. City dwellers could see Palpito's messages pass through the streets of their city.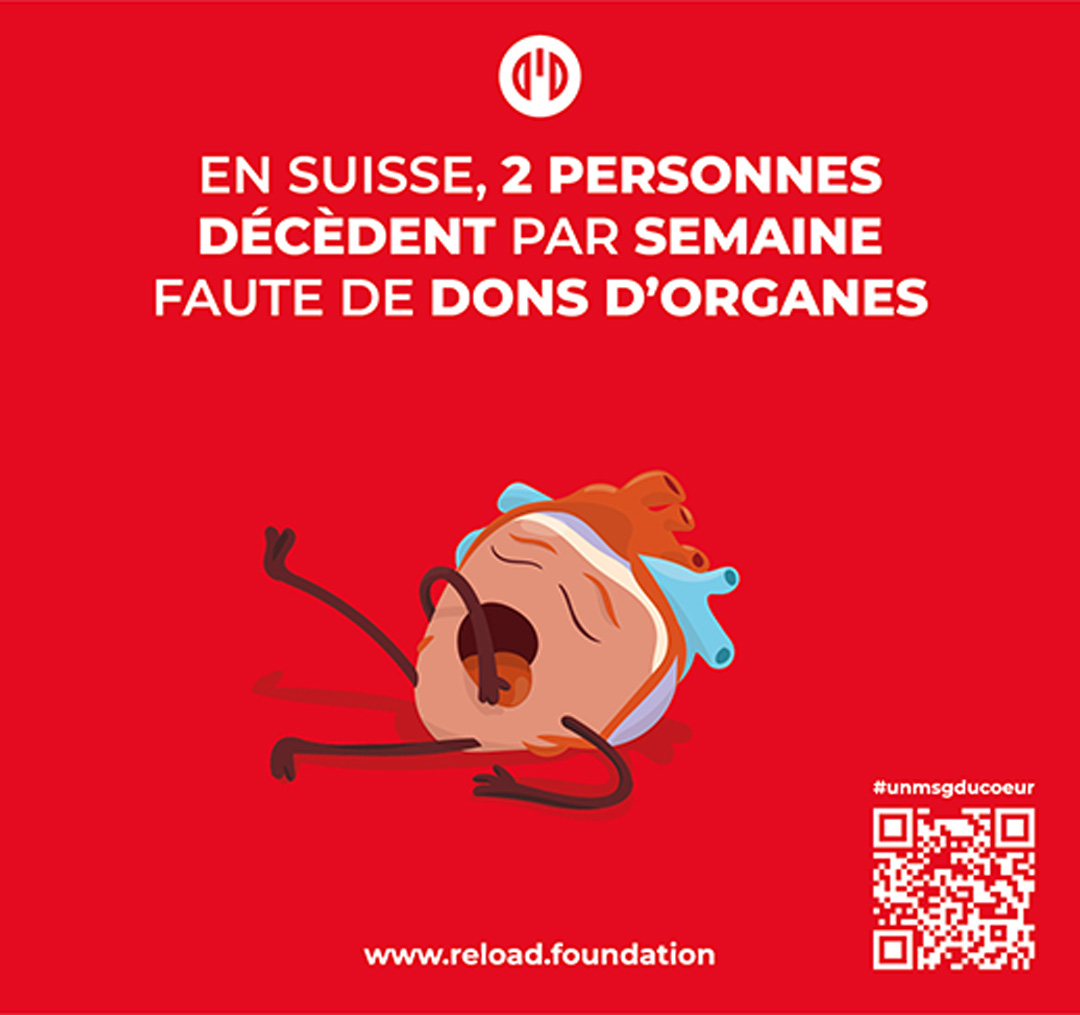 Gala
We also had a real Palpito mascot made. This was presented during the first gala evening of the Reload foundation at the Bâtiment des forces motiviques in Geneva, in front of an audience of 350 people.
Votes of May 15, 2022
Subsequently, Palpito strolled through the stands of the prestigious Stade de Genève Servette Hockey Club. During this sporting event, he inaugurated the "Yes to life" campaign in front of an audience of more than 4,000 people.