We handle your interactive project from its conception to its development and publication. We accompany you during integration and implementation. We help you plan and assess upgrades.
Native apps
Whether it's a service, a game or a temporary, interactive experience, apps take full advantage of tablets and smartphones' capabilities. Installed on your audience's devices, they help strengthen the link between users and your brand.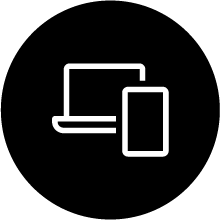 Web apps
A perfect mix of functionality and compatibility, web apps allow brands to propose their services without compromising on audience reach. With no need for a download, a simple link suffices to create instant engagement.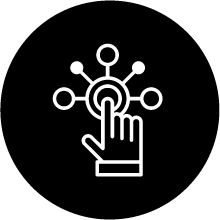 Viabilty prototypes
You've seen the announcements of the latest trends in technology, but is it a worthwhile investment? Will your audience embrace it? The best way to assess its feasibility and keep your investment moderate is a viability prototype.
Consulting
Keeping up to date with the latest in technology can be overwhelming, let alone fitting it into your digital strategy. We brainstorm, test and help you decide on the best solutions for your needs. Contact us for a free meeting.